Communication Personalities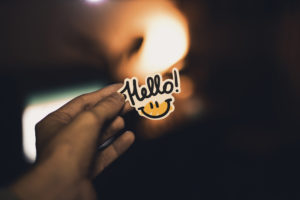 In the dependent phase of life, most interactions of a child are carried out by parents or guardians. Also, children are likely to speak on their instincts, which can be blunt sometimes. But as time flows, interactions, planned or unplanned, without the intervention of adults become inevitable. The person's perception of the public and society is also rectified. Consequently, different communication personalities are developed that evolve during collective interactions, namely, Submissive, Passive, Assertive, Aggressive and Oppressive.
An individual may choose any life-patterns for living. It's not altogether correct to assign a single absolute personality to a particular person, since the individual can reflect one of the profiles in one situation while another profile or personality in the other. Hence, these traits or life-patterns are not absolute, but relative, however, it is the overall character-trait of an individual that predicts his/her prospective possibilities. We have concluded there are five major personalities of human beings that manifest during collective interactions. Our objective in mind in doing so is that, perhaps, an improved understanding of each might assist us to further rectify ourselves, intellectually, emotionally, and practically.
We will begin with the two major extremes; submissiveness and oppressiveness.
Click here to read the complete article on Ezine.