Submissiveness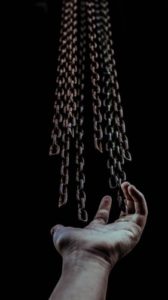 A person inclined or ready to submit or yield to the authority of another, unresistingly and meekly, is submissive.
A submissive behavior will correspond to others' wills and projections. Without the expression of any thought of contradiction or unwillingness, the submissive person will simply comply. Such an individual doesn't normally listen to reason, he or she either forgets about intellect or chooses to disregard it. It's similar to wearing a leash around one's neck and granting the leash's other end to anyone who grabs it.
The major emotional traits of such people are:
Fear,
Anxiety, &
Self-doubt.
← Communication Personalities                                                                                                                                      Oppressiveness →
Click here to read the complete article on Ezine.