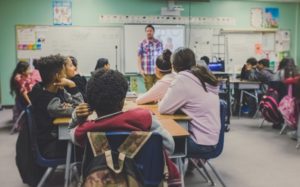 The disciplinary counselling of students may require, sometimes, timely and comprehensive consulting by teachers/parents, but other missions of an educational institute demand, without exception, absence of micro-management altogether and implementation of Quality Education. The quality approach of teaching introduces numerous possibilities and constructive influences for students.
Why Quality Education?
Quality education or teaching aims for the inner gusto of learners, so more and more self-motivated students emanate, undoubtedly.
Quality teaching recognizes the importance of cooperation and pays special attention to synergistic learning and teamwork/leadership, now and again.
Quality teaching never fails to respect each and every knowledge-seeker and addresses their issues in a timely manner.
Quality teaching approves of the cause-effect duality and focuses on both – goals and means – for proper coaching of learners' discipline and ambitions.
It is noteworthy, the self-regulated, self-directed learners, later on, are likely to become leaders/entrepreneurs of the next generation.
Therefore, the success of educational institutes, which is possible by quality way of teaching, is precursor of emergence of innovation and good leadership in any society.
← Sources & Aftermath of Micromanagement
Click here to read the complete article on Ezine.