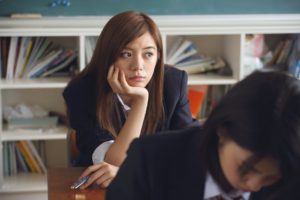 Sources: The miscarriage in the outcome of expectations of a system can provoke micro-management in the administration or teachers. Failing to discover where the problem truly lies, the supervising bodies begin to reproach students for poor performance and, as a result, find refuge in rigid approach to teaching, such as micro-management. As far as the letdown is concerned, the issue might be in the scheme and structure, and not inside learners. Sometimes, teachers express micro-management, unknowingly, simply due to ignorance of quality education. Either way, it is noteworthy, micro-management can direct, slowly but surely, the system towards corrupt-management – the worst type of management. It is destructive for all; affiliated public, learners, and economy.
Aftermath: It is a prerequisite for developing a fruitful environment in class that educators are aware of the true meaning of education and proper way of teaching. Assimilating the path of micro-management leads to alternative or conventional teaching methods. These methods or techniques are not productive, even unfavorable, in the long-run. For instance, knowledge of books is given excessive attention such that concomitant objectives of learning, such as capacity building, physical education, intelligence, and insight are overlooked or postponed. Consequently, students, who are adaptive to their elders' way of discernment, can disregard the importance of such objectives and activities. Sometimes, rote learning is massively imparted to gain quick results. The incentive to teach in order to gain appreciation from management/parents on account of outstanding class result doesn't entirely serve the purpose of education.
A true teacher understands this and prepares the learners not only for the annual evaluation to come, but also for their practical life.
← Micromanagement of Curiosity & Creativity                           Quality Education & Management  →
Click here to read the complete article on Ezine.